Welcome to M & L Hair Design
From the moment you step inside M&L Hair Design, we know you will be relaxed and feel at home.
Our environment has been crafted to immediately create a sense of sanctuary and individual space that allows you to find your space to pause, reflect, and relax.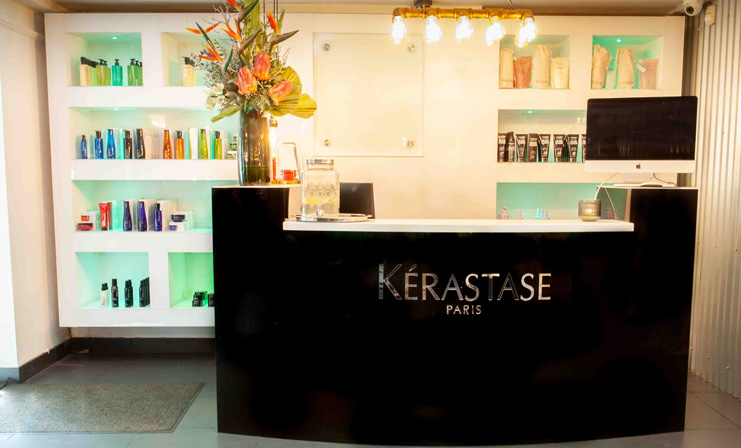 Hair Design in Warlingham
At M&L Hair Design, we give the ultimate hairdressing experience, with one aim – to give you beautiful hair.
Every member of our team is meticulously trained to the highest standards.
This ensures the service you receive is highly professional and consistently the best in hairdressing.
Colour is an integral part of creating beautiful hair and our expert team will personalise a colour to enhance your individual style. We understand that consultation is vital, so we never charge for this service. This philosophy is at the heart of everything we do.
We know that what makes the difference to the guests we see is not just how we help them look, but more importantly, how we help them feel.
Having been Surrey's pre-eminent hair salon for over 15 years, we have listened to what you almost universally disliked about other hair salon experiences and set out to positively reinvent the hairdressing experience from the ground up.
We have a simple focus, you…. just you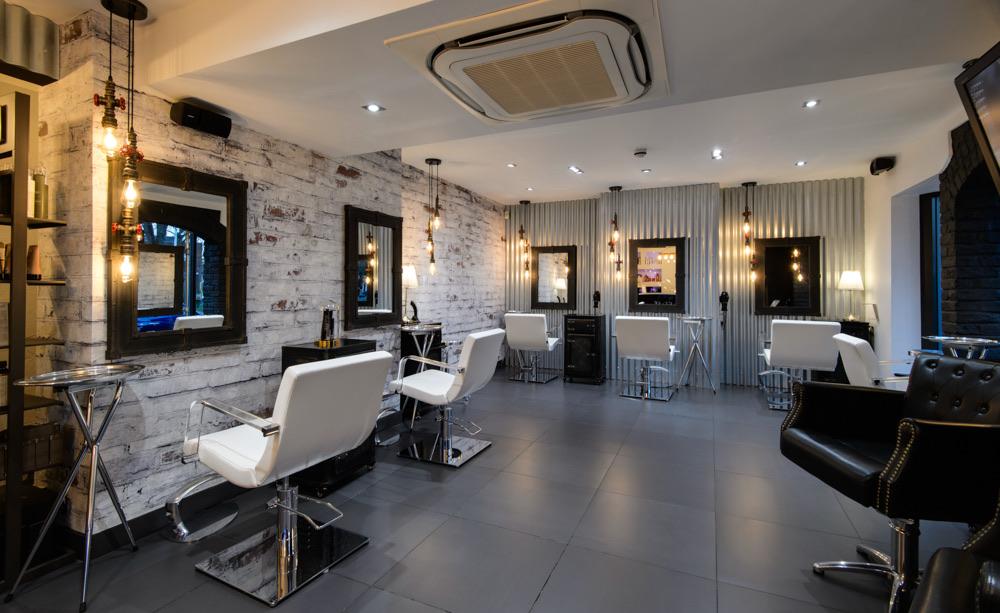 Best hair care around. Corrine is fabulous and creative with colour, and Ludo works wonders with style backed by a lovely team. Great atmosphere - been going for years and wouldn't dream of going anywhere else.
Absolutely amazing hairdressers. I've not seen my hair looking this good in 6 years! The colour has been commented on by random people on the supermarket! Cut is exactly what Suited me! Also took my dog and they are super pet friendly.
"The boutique exterior of M&L Hair Design Warlingham belies a very different world to the one you find once you cross the threshold. The dark brick cottage with a large awning embossed with a gold script M&L runs the length of the shop, this and the flagstone veranda and cerise planters gives the impression that a serene, elegant boudoir salon interior awaits. Look closer though and you'll get a glimpse of the metal and brickwork of this truly exceptional salon".
Amazing Salon with amazing staff. Beth was my hair stylist today and worked a real miracle. This was my second visit , having Louise the first time with Beth's guidance .. I can thoroughly recommend both Beth and Louise . An amazing salon experience.. I have rebooked for future appointments. M&L Hair Design Salon is a rare find . Thank you Beth and colleagues.
This is the best salon I've ever been to! The lovely Dee has transformed my hair and I couldn't recommend her more. So happy with the results.
Working from home and no longer been in London every day I found myself having to find a new hair salon, I discovered M&L online with its 5-star Google reviews. I had been going to my existing stylist for 16 years and I found it so hard to make the decision to go elsewhere, however I am delighted I have now moved to M&L. The salon rocks, the atmosphere is warm welcoming and fun, the level of service is awesome and my hair is once again bright and shiny, the technical team really understand colour, and my hair cut is sharp, its wiped years of me, I'm absolute delighted I found M&L.
All I can say is WOW my ginger locks have been carefully crafted by the M&L team for seven years, before I went to M&L I tinted my own hair and went months between haircuts, what a mistake. I trust M&L implicitly there are always brimming over with new ideas and new colours, dark ginger in the winter and bright ginger in the summer, I now go every three weeks and have never looked better. They listen to me; they create styles that work for my busy family life. I love them ……
Ludovic and Beth did my wedding and bridesmaids hair, they made me cry I was so so happy. I went to salon one evening and we spent two hours trying different styles and thinking about the right colour, it was a brilliant evening. The week before my wedding I had my hair tinted in the salon and we tried my hair again with my tiara. On the day of my wedding Ludovic and Beth came to my parents' house at 7am armed with breakfast and two assistants, they spent two hours with us and made my hair look stunning with a real attention to detail, my Mums hair and my five bridesmaids hair. Beth then stayed with us for the entire day continually adjusting my hair and making sure I looked stunning in all the photographs, she even re styled my hair for the last dance.
I used barbers for my entire life, I then discovered Dee at M&L, is it rude to say I worship her, she has completely re styled my hair, I look younger and thinner. I really like that I can book online, the energy is brilliant in the salon. I really look forward to going next time.
It's only the second time I have been, however M&L Hair Design must be praised, it's awesome. I have always been shy about getting my hair dyed in a salon and after five years of Just for Men and multiple stained towels and carpets I have at last I ventured into a salon, lucky it was M&L. I have gone blonde on top and embraced my natural silver at the sides, best of all the colour area is totally private at the rear of the salon so my mates can not see me having my hair dyed. I have now booked every two weeks thought the year for my hair cut, once again I look sharp.
Ludovic and Beth have just done my wedding hair, my bridesmaids, granny's and mums' hair. As a busy business owner Ludovic understood my time pressures, he booked out the entire salon for one evening and was so charming with his team trying different hair styles for us all, he even supplied a photographer, the evening was like the start of my entire journey, so beautiful and so funny. On the day of my wedding Ludovic and Beth opened the salon at 06.45 in the morning and did my entire wedding parties' hair, again a brilliant experience. Ludovic was on hand at Chelsea Registry Office to ensure my hair looked beautiful for photographs and again at the Savoy for our champaign reception. Ludovic once again joined us at the end of the afternoon prior to my wedding breakfast in our beautiful marque on the lawn and re did my hair, he ensured I looked stunning thought the day. Such a special salon, such a great team.
I had a very limited budget for my wedding hair but really wanted something special, I never thought I could afford M&L Hair Designs, however Beth and the team showed me how to achieve amazing wedding hair on a budget. I still felt pampered and ever so special, my wedding was not until three in the afternoon, so I had a standard appointment, I did have a wedding hair trail a week before, I opted for a Tuesday afternoon. The M&L Team made me feel so special and so individual I cannot say thank you enough, I loved my hair on the day and received so many compliments.